our story
Pro Quick Draw was dreamt up with a desire to fill the gaps in an existing drawing system, Microsoft Visio. While Visio was originally intended for architects, it became the default choice for football coaches at the highest level of football in the US. Frustrations with lack of tools and time wasted on busy work encouraged NFL Coach (Founder Andy Bischoff) to push technology to improve in his daily routine. Rather than imagining a standalone software, he created a wishlist of features to enhance Visio & PowerPoint geared toward coach workflows. He then found a talented developer who understood football operations, building the beginnings of Pro Quick Draw.
In 2018, Coach Bischoff and his wife Brittany built a small team and began servicing a few NFL clubs who took a leap of faith on the startup. Today, Pro Quick Draw services thousands of high schools, small colleges, FBS teams, Canadian Football League and Universities, European clubs and 24 of 32 NFL franchises. What started as a personal idea for an eager coach turned into a strong product in the playbook market at all levels of the football community.

one patent protected by u.s. law


OUR VISION
Pro Quick Draw was created with today's football coach in mind; one who views technology as powerful rather than overpowering. Pro Quick Draw's goal is to provide coaches cleaner workflows, efficient processes and innovative distribution of material for the ultimate teaching tool.
The heart of PQD believes users of technology should have a positive and smooth experience learning the product and servicing the product, which is why we place customer support a priority. As a result, many of our customer's top feedback is exceptional customer service.
TROY BIGELOW
LEAD DEVELOPER
Often referred to as Pro Quick Draw's magician, Troy has spent 30 years developing and supporting custom software application across a variety industries, including engineering, banking, healthcare and professional football. He obtained his Computer Science degree from Clarkson University, working for General Electric, then Xerox. His NFL journey began developing College and Pro Scouting and Game Analysis applications for the Carolina Panthers, then Indianapolis Colts. After 10 years in the league he left to start his own small software development company where he crossed paths with Coach Bischoff. He has worked tirelessly to build and constantly improve the platform for over 5 years, always delivering groundbreaking solutions.
Troy lives with his wife Lori in Charleston, South Carolina.
KEVIN REDDY
DIRECTOR OF SALES & SERVICE
Kevin's background in leadership, education and technology has positioned himself as the ultimate triple-threat at Pro Quick Draw. Early in his career he coached six football seasons at Buford High School in Georgia, and soon after became a Graduate Assistant while earning his degree at Georgia Tech. Following his coaching career, he accepted a position at a technology company assisting coaches using software for film breakdown. Kevin's extensive football and tech experience has helped PQD move the needle forward with critical product development and enhancements as well as comprehensive Visio & PowerPoint training for coaches.
Kevin and his wife, Jordan live in Atlanta with their very happy little girl, James, with baby boy Jones on the way.
JESSE ROBINSON
ONBOARDING & SUPPORT SPECIALIST
With over a decade of coaching and education experience, Jesse brings a wealth of knowledge and proficiency to the Pro Quick Draw team. Most recently, Jesse served as the Wide Receivers coach at his Alma Mater, Walsh University in Ohio, where he played as a scholarship Wide Receiver and earned his Bachelor's degree in Education. During his time as a classroom educator, Jesse received a Master's degree in Leadership. As a coach that was one of Pro Quick Draw's earliest customers, Jesse offers relatable insight to coaches on creating and maximizing workflow.
Jesse and his wife, Jennifer live in Cleveland, OH with their daughter, Joanna, and son, Jesse III. In his spare time, Jesse enjoys spending time with family, working out, and watching football film.
JAKE SIMPSON
ACCOUNT MANAGER
Jake is a recent graduate of Wake Forest University, where he was a two year ACC-Academic Honor Roll Linebacker and two year student coach. He graduated with a degree in Economics and remains active in defensive side of the ball fundamentals and discussions. His football intelligence and creativity brings a fresh perspective to all coaches who get a chance to work with him.
Jake is a Buford, Georgia native where he played football and now resides in Atlanta recreationally excelling at Tennis, Golf and Texas Hold 'Em. He enjoys working out and recently committed to the goatee for his facial hair (not pictured).
PJ KATZ
ACCOUNT MANAGER
PJ enters in his third season as Offensive Coordinator where he has spent the last 11 years at Brookwood High School (GA) making an impact on young men on the field and in the classroom, teaching Gifted World History. He played at Valdosta State as a 2007 DII National Champion, where he was named the Great All-American Rivalry Game Hall of Famer. His competitive nature and gift of patience brings strength to the PQD team when it comes to teaching playbook fundamentals to coaches worldwide.
PJ lives in Roswell, GA with his wife, Dr. Lindsay Katz, son Riley and daughter, Emmy. When he's not coaching, teaching or training, he likes to spend time with friends and hit the links.
TONI WASHINGTON
FINANCE & ACCOUNTING CONSULTANT
Prior to joining Pro Quick Draw, Toni has supported the growth of various prominent organizations while undertaking public interest issue in areas of civil litigation law. Her Bachelor's degree in Business & Accounting from the University of Phoenix has yielded 15+ years of experience where she has held strong her motto of always being audit ready! Pro Quick Draw welcomes Toni's expertise overseeing financial reporting, accounting and disbursements, decision support, internal audits, accounts receivable, and financial management to promote the long-term success and superior financial position for the company.
Toni was born and raised and resides in Washington, D.C. where she enjoys going to the spa, quality time with loved ones as well as providing resources and assistance to the less privileged.
ED HITCHCOCK
GENERAL COUNCEL
Ed joins us as a Sports Law and Business Attorney of over 30 years. He has represented hundreds of professional football players, team executives, coaches, and sports businesses in contract negotiations and general legal services. After playing college football, Ed coached high school football for five years. He combines his sports and legal expertise to guide Pro Quick Draw regarding its legal and business matters.
Ed resides in Dellwood, MN with his wife, Susan. He enjoys reading, working out and spending time with his family, including his new granddaughter.
DAN TYSVER
OUTSIDE PATENT COUNSEL
Dan is a partner with the Minneapolis law firm of Forsgren Fisher McCalmont DeMarea Tysver. He graduated from Carleton College with a bachelor's degree in Physics, and from Harvard Law School. Throughout his career, Dan has focused on obtaining patent protection on software inventions and on enforcing those patents in the courts. Dan frequently teaches others on the intricacies of patenting computer software, having taught patent law the University of Minnesota and computer and technology law at the University of St. Thomas. Dan has been tasked with helping to protect the intellectual property of Pro Quick Draw and has helped in obtaining Pro Quick Draw's first patent.
He lives in Minneapolis, MN with his spouse and has two sons (mostly) out of the house. Dan enjoys getting outside whenever he can, whether biking to work or hiking in the mountains.
JIM SMITH
BUSINESS ADVISOR
Jim brings to the table 35 years of diversified and proven global leadership experience with business & commercial management, manufacturing, and supply chain logistics. He has helped many businesses oversee international business strategy development and execution and has demonstrated merger and acquisition and integration management. Post-retirement, Jim is an active senior advisory support for Iron Path Capital, Apeel Sciences, Mitsubishi Chemical, Boulder Scientific, and Vianode an Elkem Company.
Jim and his wife, Kathy relish their time on East Bay, in Traverse City, MI. Their children, Alec and Haley, both enjoy flourishing careers in Traverse City, while son, Drew and his wife, Olivia, and grandson, Graham continue on their college football coaching adventures at Slippery Rock University, in Pennsylvania.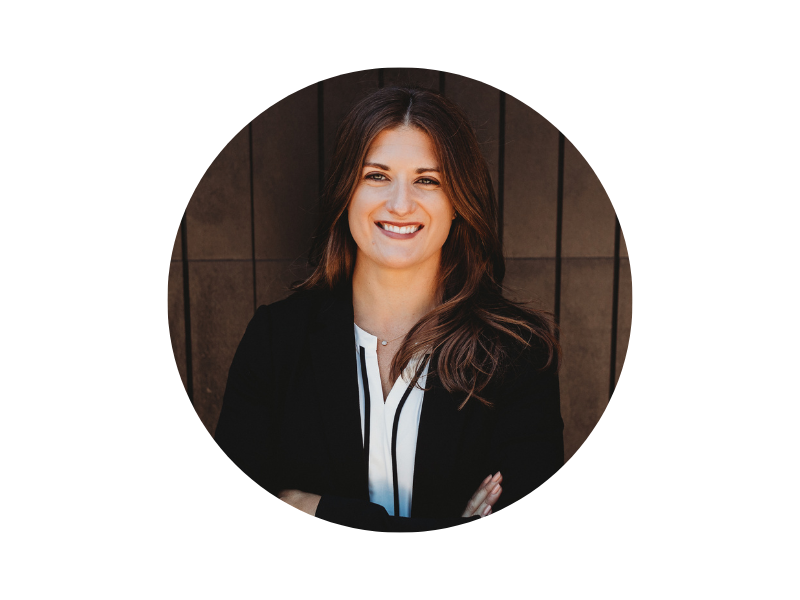 Brittany Bischoff
CXO
Formerly a Graphics Producer for the Big Ten Network and lead Video Editor for a Documentary Production Company, Britt's background in Media Arts (Columbia College Chicago) & Sports Production tie the visuals, communication and technology together at Pro Quick Draw. As Chief Experience Officer, she oversees many day-to-day operations, communications, media creation and touch points a prospect and customer will encounter in their journey with Pro Quick Draw.
Britt is a life-long wanderluster, seeking adventure and trying new things. She enjoys rollerblading, water sports, theater, live music, travel and appreciates a good view and warm company.
Together, Britt & Andy have three children - Makena, Morgan & Jay. They reside in the New York City area and enjoy taking advantage of the meals, sights and shows.
ANDY BISCHOFF
FOUNDER
Andy's coaching roots started first and foremost, as a third grade teacher after he graduated from the University of South Dakota where he started four years at Center. He earned his Masters, then Principal Licensure in Education while he was the Dean of Students and Co-Head Coach at Cretin-Derham Hall in St. Paul, MN. His motto of "Everyday is an Interview" paid off when he accepted a position transitioning from a high school coach to the CFL, thanks to a few positive interactions with long time NFL Assistant, Marc Trestman. His pro journey took him from the Montreal Alouettes to the Chicago Bears, Baltimore Ravens, Houston Texans and now in his second year as Tight Ends for the New York Football Giants. His experiences in many leagues and cities have given Pro Quick Draw a strong understanding of the challenges coaches face and the tools and technologies that exist at the highest level of football.
When the demands of the football season settle, he enjoys coaching his son's sports, spending time with his college-aged daughters and exploring new places with Britt. On an off-season Sunday, you can find him cooking his famous plate-size omelets for family and friends.